Michelle Can Help You Create Sustainable Behavior Change Systems in Your World 
Michelle cares deeply about helping professionals and organizations learn how to apply and scale high-impact research into pragmatic products and services and more compelling communications.
She has a 360-degree perspective on motivation, decision-making, and behavior guided by her unique fusion of research and real-life in her roles as researcher, health coach, and marketing/branding professional.
She works with health care, organizational well-being, and fitness organizations to help them identify the sweet spot between cutting-edge science and the problems they need to solve, giving them the insights and tools they've been missing.
Engaging, consumer-friendly application of the latest science is Michelle's passion and core competency. From science-based messaging strategies to social media-based programs to AI design to more efficient and potent coaching protocols to integrative high-touch/high-tech systems, she advises small start-ups, large global organizations, and federal and global agencies across the healthcare ecosystem, organizational well-being and HR, and fitness spaces. 
Organizations work with Michelle in a few ways:

One- to two-hour high-level consultation to pinpoint which science and/or strategies can best achieve your goals or that are needed to course-correct for better outcomes

One- to six-month partnership with Michelle identifying which is the right science to achieve your unique goals and integrating it into your new methods or approach.


The opportunity to get Michelle's critique of your current methods and her input into the science and methods that can help you better achieve your outcomes. 
"We consulted with Michelle over three months to help us design our fitness AI product, Zing.  Her insights were invaluable, including helpful critiques to our content strategy and schedule, communication strategies, and designed to make sure that our users experience Zing, and exercise more generally, as an ally and gift rather than a chore or burden. She also helped us understand the science behind her recommendations, enabling us to learn how to apply the science in our design, moving forward on our own."
—Tanya Parfenyuk, CO-Founder and CEO of Zing Coach
Michelle trains fitness, health care, and organizational well-being professionals how to create and support sustainable change through easy, efficient, potent methods.
Health Care Tools and Trainings 
Michelle's tools and trainings help clinicians of all types learn how to reframe healthy behaviors and self-care in purpose-driven and joy producing ways that deeply connect with people.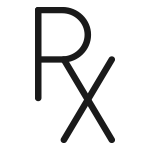 The Choose to MOVE:

M

ove to

O

ptimize your

V

itality and

E

njoyment Prescription
This simple tool reframes patient counseling from the ineffective convention of targeting logistics to the science-based emphasis on designing positive experiences through physical activity. This published tool is patient-centered, fits into a visit, and easy for clinicians to learn how to use with their patients.
"Michelle's Choose to M.O.V.E. prescription helps me engage my patients in making a plan to get active. I typically use it at the end of a clinic visit and they can fill it out while I'm entering orders and referrals so it doesn't take much time out of the visit. We then scan a copy to their medical records so we can check in on their progress at the next visit and they take their own copy home. Along with using the physical activity vital sign to identify inactive patients, this is a great tool for 'prescribing' activity in patient-centered ways."
– Cindy Lin, MD, Associate Director of Clinical Innovation at The Sports Institute at University of Washington Medical Center
From Health Care to Self-Care™
This interactive training helps attendees learn how to use Michelle's pragmatic sustainable-change methods with patients and clients for exercise, eating, and other self-care behaviors. Evaluated with funding from the National Institutes of Health and with published research showing sustained, 65% increase in exercise from baseline to study follow-up (10-14 months post-program), her methods cultivate high-quality, autonomous motivation, the prioritization of self-care, and a learning mindset for integrating healthy behaviors into daily life.
"After attending your Training, I have changed how I think about my work with patients as an occupational therapist and even my personal life.  Your research-based yet practical approach helped me reframe the conversation with my patients to break the cycles of failure they have been on, and has been enabling us to move in a new direction – one focused on daily functioning and well-being. I also really appreciated your caution to us in the training about not asking our patients to change too much too fast. It offers a more realistic and accessible approach. We are starting to develop a new protocol to evaluate with our patients that integrates the key ideas and methods you taught us last month."
-Katherine Konosky M.S., O.T.R./L. University of Michigan Health System
Organizational Health and Well-being
Michelle offers organizational and HR professionals engaging hands-on opportunities to learn more effective science-based and joyful ways to communicate with employees about programming and benefits.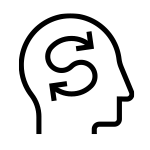 Designing More Impactful Messages for Employees 
This hands-on workshop, based on Michelle's Health Promoters Should Stop Promoting Health white paper, gives HR and organizational well-being professionals an opportunity to think critically about the words, concepts, and images they have been using to promote healthy lifestyles to employees, and then provides an opportunity to rethink and collaboratively design more optimal messages and science-backed communication strategies.
"Michelle's focus on short-term goals like increased energy fit perfectly with my behavior change philosophy. I asked her to speak to my broader Benefits Leadership team and also conduct a hands-on workshop with my communication team. Both meetings were excellent and helped to change how people thought about communications."
– Scott Pullen, Senior Benefits Manager at Walmart
Fitness and Exercise Industry
Michelle's deep insights about the cultural exercise psych from almost 30 years of research, health coaching, and lifestyle marking is unique. Her work is guiding national and international efforts to rebrand exercise in more compelling ways to boost population physical activity and membership retention.
Fitness organizations bring her in to train their executives and staff on new messages and approaches to better engage, empower, and retain members. Michelle has numerous training opportunities in exercise and fitness. 

No Sweat: Easy Methods to Help Your Consumers Transform Exercise from a Chore into a Gift
This interactive training is based on Michelle's bestselling book, No Sweat. Participants learn the new easy-to-understand science and key methods to engage, empower, and inspire people who have felt alienated by and/or disdain for exercising. Learners leave this training with concrete action items they can immediately put into use in their digital products, marketing, and conversations.
"Michelle is the go-to expert for motivating consumers to create sustainable change in exercise and physical activity. We brought her in for a virtual, interactive conference in 2020 and couldn't be more pleased with her work. She received among the highest ratings at that event and contributed to IDEA receiving its best-ever program rating. Michelle's a pro and provides professionals with actionable steps they can immediately take. Comments from her training included, "Really opened my eyes…," "Michelle is so authentic," "Thought-provoking," and "Fantastic, innovative, and necessary information." No one knows more about changing people's mindset about exercising than Michelle."
—Ryan Halvorson, Director of Event Programming, IDEA

Infusing Programming with the Right Messages 
Beyond trainings, Michelle's work is being used to guide programming across media types.
"Michelle Segar and her book No Sweat were the central inspiration for "The Magic Pill," a 21-episode podcast (so named because exercise is the closest thing we have to a magic pill for your health) that won a regional 2017 Edward R. Murrow award, the radio equivalent of a Pulitzer or an Emmy.  The show clearly resonated – On an exit survey, more than 90 percent of respondents said we had succeeded in changing their attitudes about exercise."
-Carey Goldberg, WBUR, Boston's NPR news station
"I worked with Michelle on the University of Vermont Health Network's "Everything Counts" physical wellbeing social media campaign based on her book No Sweat…We saw a high level of engagement AND impact: a pre- to post survey saw a drop of almost 20% in participants feeling like failures when it comes to exercising… Michelle guided our team with both high-level and nuanced, detailed insights on behavior change, ensuring that our campaign had scientific underpinnings. She connected with campaign participants: her warm and engaging personality came across in videos and blog articles we shared."
—Alexandra Tursi, Founder and CEO
Want your methods and messages aiming for sustainable change based on the right science?
Contact me to learn the limitations of science commonly used to design algorithms and change protocols and what might be more appropriate for creating healthy behaviors and self-care practices that can be sustained.