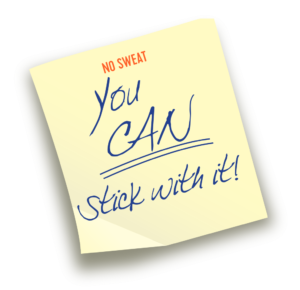 Have trouble staying motivated?
Find out how likely you are to stick to your fitness goals…and some surprisingly easy ways to create lasting motivation.
To learn your "sticky-ness" factor and what you can do to transform exercise from a chore into a gift – and stay motivated to exercise for life – take the quick No Sweat Motivation Quiz.
It takes just a few minutes to answer the questions and get your personalized report, score, and easy, science-based tips. For an accurate score, make sure your answers reflect what you really think and do, rather than what you think you should do.